Sales Development Rep (SDR)
This job is no longer accepting applications.
Please Note: We work from the office Mon-Thurs., WFH Fridays.
NO REMOTE POSITIONS AVAILABLE
We provide a safe and healthy work environment. Candidates will undergo a background check.
GetTheReferral is searching for an experienced and dynamic sales professional who can deliver measurable success in the role of Sales Development Representative (SDR)..The primary focus of the role is to develop a pipeline of qualified prospects and deliver them to our Account Executives for product demonstrations and consistently deliver on quotas throughout the year. If you are a driven problem solver with excellent communication skills who wants to work with awesome people at a cool downtown San Diego office, read on.
You will contact a diverse range of product verticals, mainly solar, roofing and other home improvement businesses. You will connect with key decision makers from CEOs and Owners to VPs of Sales and Directors of Marketing. Your main function is to be a curious hunter, identifying potential clients and communicating to them how GTRs App will help their business grow. Building relationships with prospects will be the central part of your job. You must have impeccable communication skills, as well as being focused on lead generation and strategic outreach.
Key Responsibilities:
Real Simple: Get our sales team qualified leads so they can give product demos that will close. Do this by using LinkedIn, Google Research, bringing your own creativity to the plate and through cold calling. We believe in investing in our SDRs, we do it with weekly Gong call reviews, jumping on sales calls, and coaching for success.
About GTR:
We are a fast growing SaaS Company specializing in helping Solar and other Home Service Companies unlock the power of their referral network. We have been at it for 6 years and are now entering our most exciting growth phase that includes investment.

We have delivered over 15X+ ROI to over 350++ Home Services customers and we are poised to double that number in 2021. Our Core Values are Trust, Innovation, Collaboration and Clarity.

This position will be based at GTR's office in beautiful downtown San Diego. We have a large open office with windows that bring in the breeze, a ping pong table with plenty of competition, a popcorn machine, massage chair, and other desirable amenities. Our culture is key-casual yet driven.

For more information about our company, go to

www.getthereferral.com

.
Required Experience:
1 YR Prospecting and Cold Calling with Top Producer Results

1 YR selling to/booking appointments with high level decision makers-CEOs, Owners, VP of Sales, Marketing Managers, etc.

Experience selling SaaS (Software as a Service) solutions or subscription based products to a diverse customer base, preferably in the Home Improvement/Solar Industries a huge PLUS.

Some college preferred 2+ years of sales experience focused on new customer acquisition.
Pipeline Management Experience:
Consistent and documented track record for achieving sales goals..

Proven record of winning in a fast paced, goal-driven team environment.

Competent with Sales Stack to include GSuite, Hubspot/Salesforce, Gong and Zoom a huge PLUS.

You are always moving forward to build, refine, and grow. You are competitive in nature.
Responsibilities:
Maintain a self-starter attitude while creating outreach strategies for new lead generation methods
Anticipate needs by studying services and conducting market research to identify new leads
Handle the introductions and any needed follow-up with the sales representatives
Be the first point of contact for new business prospects and determine the next steps for each prospect moving forward
Establish active communication and engagement with prospects to create new leads and sales openings
Collaborate with sales teams by bringing innovative lead generation ideas to each weekly meeting
Qualifications:
Flawless communication skills, both written and oral.
Prefer working knowledge of Hubspot, Gong, Outlook, GSuite and Slack with the ability to learn new software quickly.
Demonstrated ability to work solo as well as being a productive team member, making outbound calls every day.
Have a strong work ethic and are eager to learn and make new connections with prospects
Have experience using LinkedIn Sales Navigator or other similar prospecting applications while keeping track of dead-end leads
Must be an excellent problem-solver and willing to collaborate in an exceedingly competitive environment
Base Salary: $48,000
OTE: $60k-$65k w/Bonus
Benefits Include:
Medical, Dental, Vision after 60 Days
PTO, Sick, Holiday after 90 Days
Apply
Your application has been successfully submitted.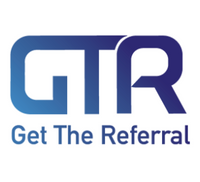 Always Moving Forward